E-P1/E-P2 Custom Color Leather kit

This kit fits to E-P1, E-P2.
Ocher Lizard

Red Croc

White Crinkle

Black Croc


---

Blue Green Snake

Green Lizard
Out of production

Navy Blue

Flat Camel


Please Click Here to see our New Color / Material List.
---

This kit contains Front 2 pieces leatherettes and USB door leatherette, as following image.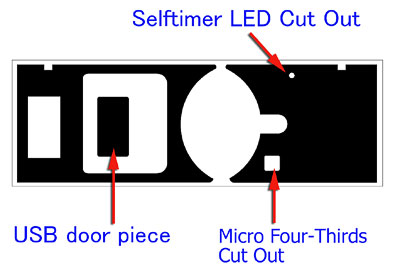 This is NOT original kit from Olympus, It is Aki-Asahi's Custom kit.

Material is Curfskin.
glued back and you do not need any glue to install, just peel off from base paper and stick on EP1 body.

We do not recommend to install for White Version EP1, please use this kit for SILVER or Black version E-P1.


---
As for the USB door piece, Regrettably, you can not open USB door with this piece.
If you do not connect USB, please app.ly USB door covering piece.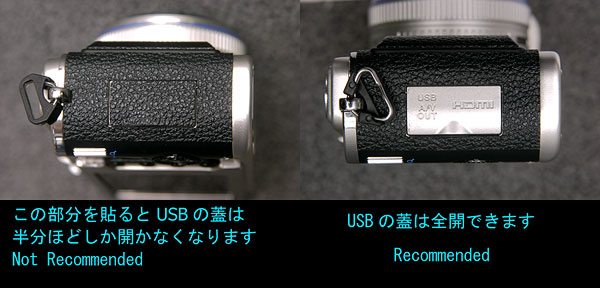 Please Click Here to see our Color / Material List.



Shipping Fee

Asia : $7.40 US (registered airmail)
Europe & Oceania : $8.40 US (registered airmail)
South America & Africa : $8.80 US (registered airmail)

Canada : $4.60 US (non-registered airmail)

We can not ship to US, Australia, Italy






E-P1/E-P2 Custom Color Leather kit
17 USD

Quick Installation Guide video




Quick Uninstallation Guide video