Leica M8 M9 Custom Covering kit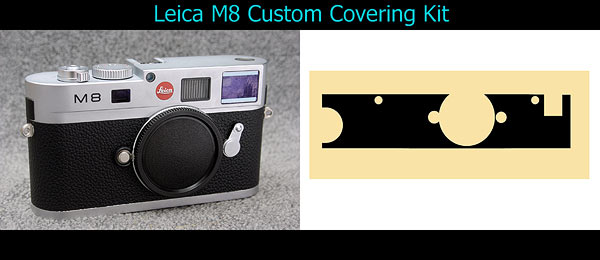 This is Custom covering kit for Leica M8 M9(NOT genuine parts supplied by Leitz).


! CONSIDER WARRANTY !
If you remove the original skin (change the skin), warranty will be VOID.
I strongly recommend you to change the skin after warranty period.



Composite Leather (kind of soft plastic) made.

Sample photos for #4008 leatherette (below).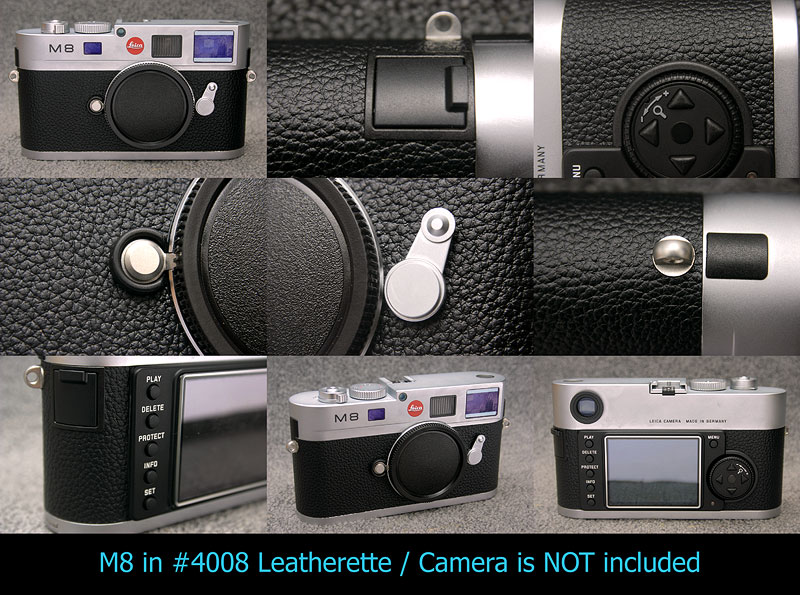 Please click here to see other material sample photos

Self Adhesive and you do not need glue when you install this kit.
Not necessary to take out any parts from the camera except original vulcanite.

This kit fits to M8 M9 only, do not fit to the other cameras.



---
The price is $24 USD for #4008/#4040, $27 USD for Color Leather

No camera is included in this kit. The Price is per 1 kit.


Shipping Fee

Asia : $7.40 US (registered airmail)
Europe & Oceania : $8.40 US (registered airmail)
South America & Africa : $8.80 US (registered airmail)

Canada : $4.60 US (non-registered airmail)

We can not ship to US, Australia, Italy



! CONSIDER WARRANTY !
If you remove the original skin (change the skin), warranty will be VOID.
I strongly recommend you to change the skin after warranty period.



Leica M8 M9Custom Covering
#4008/#4040 Leatherette


$24 USD
Please choose M8 or M9 from downbox

Leica M8 M9Custom Covering
Color Leather Color Sample list link


$27 USD
Please choose M8 or M9 from downbox

[ Back ]