Leica M2 Custom Covering kit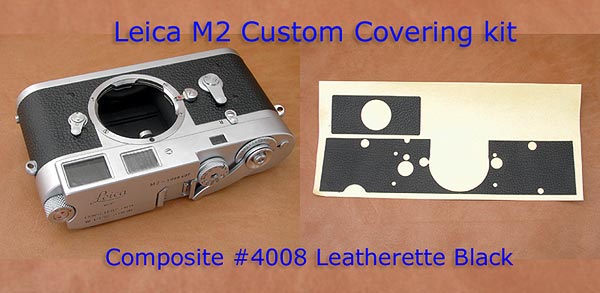 This is Custom covering kit for Leica M2 (which has selftimer and finder select lever)
This is NOT genuine parts supplied by Leitz or Leica.

Here is the sample photo of #4008 Leatherette,
---

Comparison with the Original Vulcanite. (#4008 Leatherette)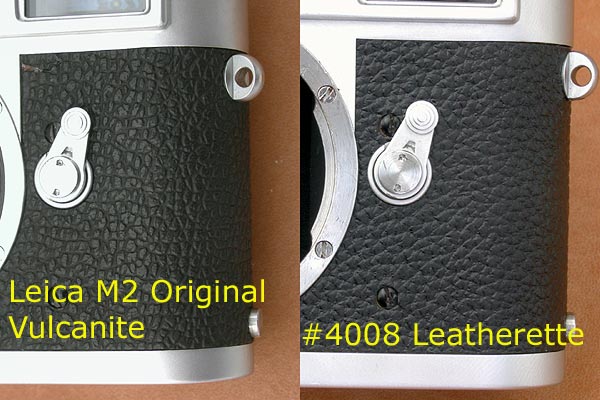 Self Adhesive and you do not need glue when you install this kit.
Not necessary to take out any parts from the camera except original vulcanite.

The are several types for Leica M2, but this kit fits to one type (supposed to the most popular one).
Please confirm your Leica M2 has features below,

1. Has Selftimer
2. Has Finder select lever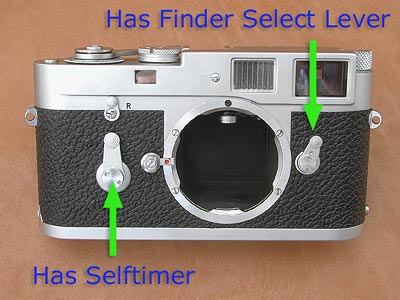 If you are looking for the other M2 type, Please find it from the Top Page.


---
How to Install this kit.

Please find a installation guide page Click HERE.

---
The price is $22 USD for #4008/#4040, $25 USD for Color Leather.

No camera is included in this kit. The Price is per 1 kit.


Shipping Fee

Asia : $7.40 US (registered airmail)
Europe & Oceania : $8.40 US (registered airmail)
South America & Africa : $8.80 US (registered airmail)

Canada : $4.60 US (non-registered airmail)

We can not ship to US, Australia, Italy



Leica M2 Custom covering kit
#4008/#4040 Leatherette


$22 USD

Leica M2 Custom covering kit
Color Leather
Color Sample list link

$25 USD
---

We can cut Leica M1, too


Leica M1 Custom covering kit
#4008/#4040 Leatherette


$22 USD

Leica M1 Custom covering kit
Color Leather
Color Sample list link

$25 USD


[ Back ]