LEICA M3 Custom Covering, Round ear strap lug type





We are providing the covering kit for LEICA M3 (not made up from the parts supplied by LEITZ).

Material is Synthetic Leather, not genuine leather.

This covering is Self Adhesive.

The covering we provide fits to only one kind of LEICA( Which is most popular).
In the market you will find several types for LEICA M3. Before you purchase
covering kit please verify the features of your LEICA matches with the features of
pictures given below.
confirm the following features of Leica M3.

1. Selftimer
2. Finder select lever
3. Round ear like Strap Lugs.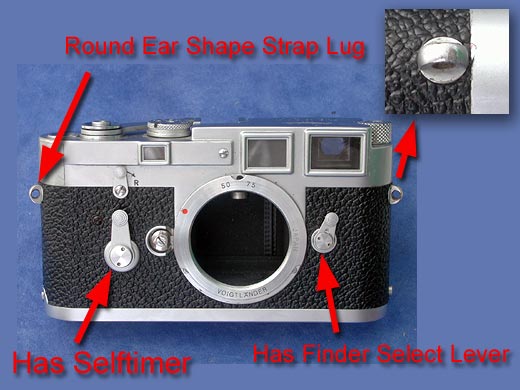 CAUTION:- It does NOT fit to the Models ( not having selftimer and finder select level)


---
How to install the kit.

Please find an installation guide page Click HERE.

---
The price is $22 USD for #4008/#4040, $25 USD for Color Leather.

(Kit is without camera)


Shipping Fee

Asia : $7.40 US (registered airmail)
Europe & Oceania : $8.40 US (registered airmail)
South America & Africa : $8.80 US (registered airmail)

Canada : $4.60 US (non-registered airmail)

We can not ship to US, Australia, Italy



Leica M3 Custom Covering, Round ear strap lug type
#4008/#4040 Letherette


$22 USD

Leica M3 Custom Covering, Round ear strap lug type
Color Leather (sample photos)


$25 USD


[ Back ]