LEICA M5 (2 Lug and 3 Lug, both type available) CUSTOM COVERING KIT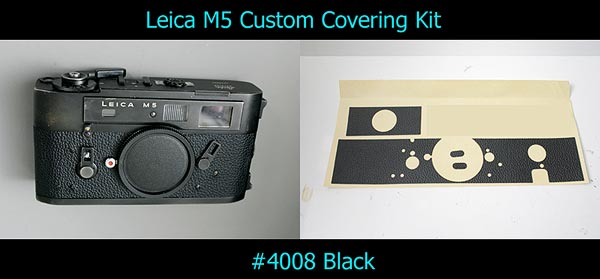 This is Custom covering kit for Leica M5 --2 Lug type. (NOT genuine parts supplied by Leitz).

Old Leica vulcanite is often broken, you can refresh Leica with this covering kit.
Example.





Installation of new kit provided by us is very simple. Just remove the old leatherette and clean up the
camera surface, then apply the faishonable new covering to give your camera an elegant look.
This is the easiest solution you can have, instead of spending hours to measure and to make its accurate covering.

Composite Leather (kind of soft plastic) made. #4008. Rather similar to the original covering (surface patterns are not the same).
Comparison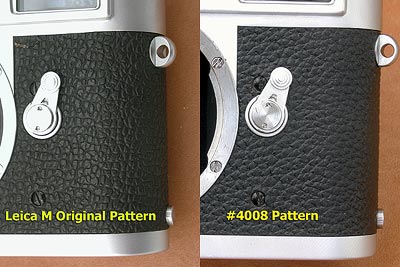 Very Durable and solid touch (not slippery).

This kit contains Camera Body covering and Backdoor covering. M5 camera is not included.

2 Lug type Sample photos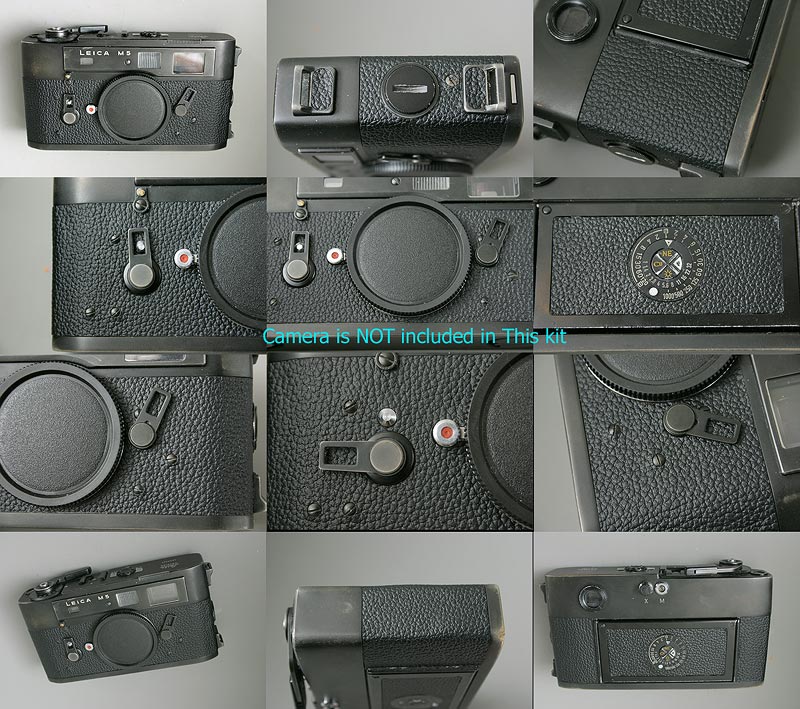 Click here to see bigger sized image.


---
2 Lug type Sample photos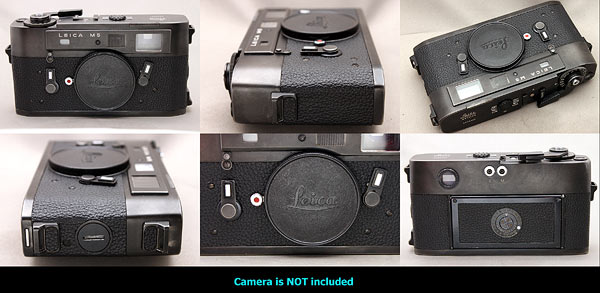 Click here to see bigger sized image.

Self Adhesive and you do not need glue when you install this kit.
Not necessary to take out any parts from the camera except original vulcanite.


Installation

Please click here for installation page or find the link below.

When you remove the original vulcanite, take out the strap lug screws (bottom side), that would be easier.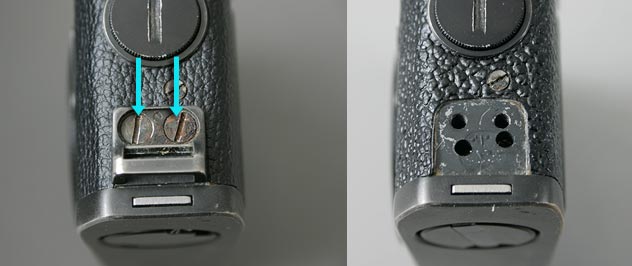 ---
The price is $24 USD for #4008/#4040, $27 USD for Color Leather

(Kit is without camera)


Shipping Fee

Asia : $7.40 US (registered airmail)
Europe & Oceania : $8.40 US (registered airmail)
South America & Africa : $8.80 US (registered airmail)

Canada : $4.60 US (non-registered airmail)

We can not ship to US, Australia, Italy



LEICA M5 Custom Covering
#4008/#4040 Leatherette


$24 USD

LEICA M5 Custom Covering
Color Leather Color Sample list link


$27 USD


[ Back ]