Custom Body covering for Canon DEMI EE17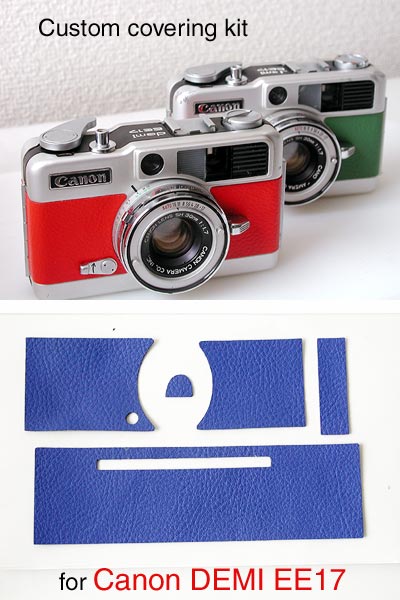 This is the custom kit for exchanging Canon DEMI. EE17's coverings.

Please Click Here to find our material/color list.
Some are Self adhesive, when you apply to your camera, you do not need glue.
No glued ones are not self adhesive, please use adhesive like rubber cement for applying on camera body.

<How to Install>
Please refer the pege for applying the coverings. (glued one, non-glued one)

The price is 10USD per 1 kit.

Shipping Fee

Asia : $7.40 US (registered airmail)
Europe & Oceania : $8.40 US (registered airmail)
South America & Africa : $8.80 US (registered airmail)

Canada : $4.60 US (non-registered airmail)

We can not ship to US, Australia, Italy





[ Back ]